Come Join us on Friday, March 31st for Designer Bag

Bingo!!!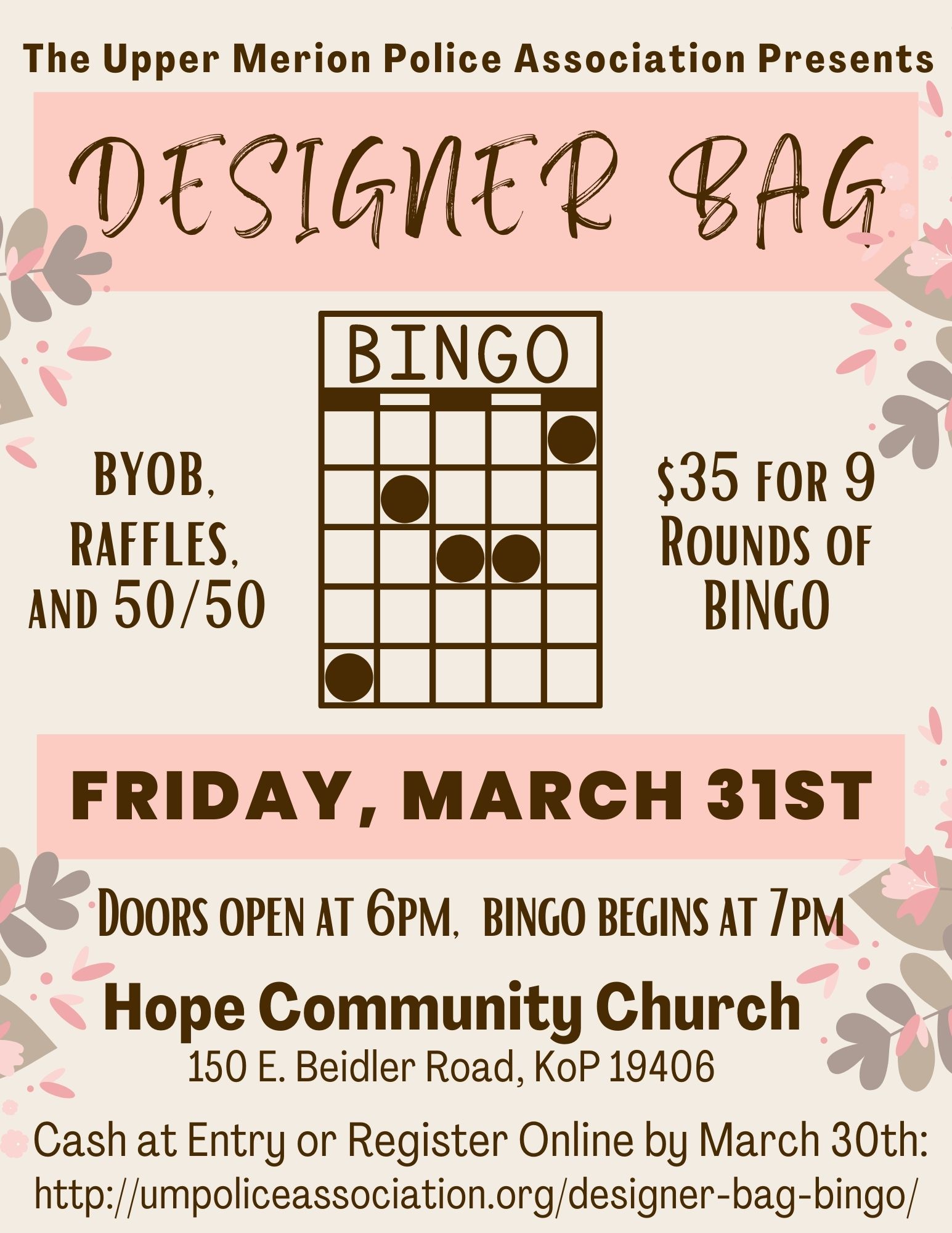 RESERVE A TABLE AND SAVE $30!!!

If you are interested in reserving a TABLE, you MUST register for 8 people under ONE payment.  The cost to reserve a table is $250, which includes the registration fees for all 8 people.  Reserved tables are LIMITED, so get them while you can!
When registering below, please enter the total amount due for the number of tickets purchased in the box prior to pressing the "pay" button.
Thank you and we'll see you there!